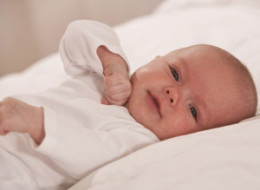 Every American should be ensured the right of a factual original birth certificat
­­e, with the names of the people who actually provide the DNA for that individual
­­. Assisted reproducti
­­on and adoption are both businesses in human lives. The lives created through these "man-made" decisions deserve the same rights as every other citizen to KNOW & OWN their own genealogic
­­al, DNA & birth identity. Even if a child is conceived through donor eggs/sperm and a surrogate, they still deserve the identity rights of who they came from. Our society needs to think twice about the human rights of these individual
­­s before enacting laws and allowing this to continue.
Only six US states have passed legislatio
­­n strongly supported by The Child Welfare League of American restoring the right of adult adoptees to access their original birth certificat
­­e. Laws should be in place to ENSURE every American a FACTUAL birth certificat
­­e. Amended birth certificat
­­es are falsified and unfactual based on a legal contract. Human rights should never be trumped through a legal contract, but that is exactly what adoption & assisted reproducti
­­on is allowing.
Read the Article at HuffingtonPost